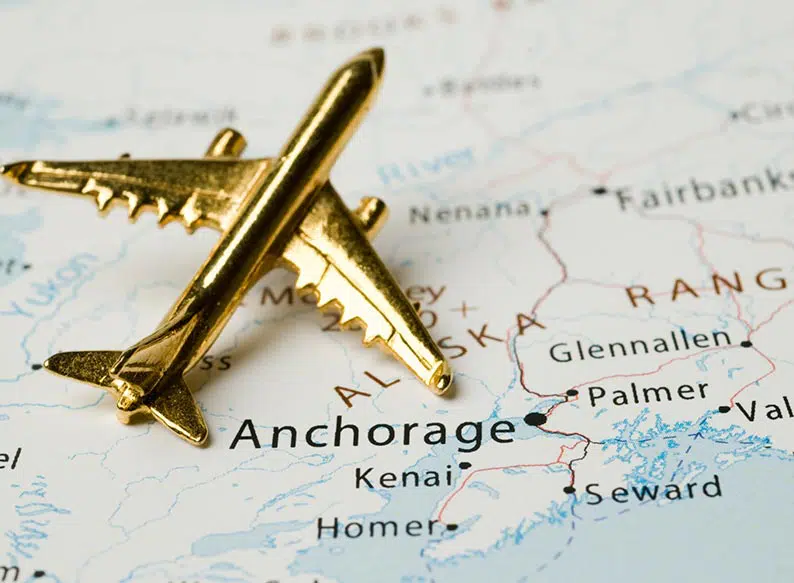 While exploring directions to Homer, you'll see it's a fairly remote area. Homer is known for being at the End of the Road, but it's very much worth the trip! There's so much to see and do, and its remoteness simply adds to the magic that is Homer, Alaska. Locals recommend you try to spend a couple days to a week in Homer, one of Alaska's best small towns.
The road to Homer is open year-round and just 225 miles from Anchorage. Drive south on the Seward Hwy, a designated national scenic byway, to connect with the Sterling Hwy. Enjoy miles of highway through mountains, forest and coastline.
The views of Cook Inlet and towering volcanoes start to open up along the Sterling Highway even before you reach Homer, providing a glimpse into what's ahead. Homer comes into view as the Sterling Highway makes its final turn east. Pull out at Baycrest Overlook for a breath-taking panoramic view of Kachemak Bay and its mountains, glaciers, and famous Homer Spit.
Homer is located in south-central Alaska, 227 miles from Anchorage, near the southern tip of the Kenai Peninsula. 59°38'35" North Latitude, 151°31'33" West Longitude.
From Seward it's roughly a 3.5 – 4 hour drive.
From Anchorage it is a 4.5 – 5 hour drive.
In addition to driving yourself, the Alaska Bus Company provides transportation to Homer during the summer months. You can also take a ferry to reach Homer via the Alaska Marine Highway, or get here in just 45 minutes via carrier Ravn Alaska. Car rentals, Uber, taxi companies, and bike rentals are available in Homer.
After you visit Homer, you can brag you've been to the End of the Road and know what's there!
Homer Alaska Map and Directions:
Use THIS LINK to put in your address, and find directions from your location to wonderful Homer, Alaska.